Our Virtual Private Server Plans
Basic Virtual Private Servers :
A balanced specification virtual server suited for most applications requiring a linux OS. Featuring rapid deployment, seamless scaleability and high availability.
Starter VPS+
CPU
1 vCPU
Memory
1GB RAM
Disk
25GB SSD Drive
Data
25GB International Data
Unlimited SA Data
R199.00/mon
Standard VPS+
CPU
2 vCPUs
Memory
2GB RAM
Disk
50GB SSD Drive
Data
60GB International Data
Unlimited SA Data
R399.00/mon
Business VPS+
CPU
4 vCPUs
Memory
4GB RAM
Disk
75GB SSD Drive
Data
75GB International Data
Unlimited SA Data
R699.00/mon
Services

Setup Fee

Price

24x7 Monitoring with eMail and SmS notifications
We will add your server to our monitoring system and monitor any ports and protocols that you require. We will gather historical data and graphs for whatever we monitor and make them available to you at any time. All alerts will be sent to you via SmS and eMail.

R100.00

once off

R100.00

per month

Server Protection Plan
Includes Managed Firewall, Managed Daily Backup (3 retentions - backups only apply to VPS and Cloud Servers all other servers are excluded) and 24x7 Monitoring with SMS and eMail notifications.

R0.00

once off

R350.00

per month

Managed Firewall
We will manage a firewall to protect your server from the Internet and open any ports or protocols that you require.

R100.00

once off

R100.00

per month

CPanel/WHM License (VPS)
cPanel is the next generation web hosting control panel system. It is designed for the end users of our system and allows you to control everything from adding or removing email accounts to administering MySQL databases, install scripts, eCommerce and more. (Setup Fees may apply to existing services)

R0.00

once off

R450.00

per month

JetBackup License
JetBackup is a very powerful backup tool designed to backup WHM & cPanel accounts. It boasts the following features: Point-in-time incremental backups, simultaneous local and remote backups, create as many backup jobs as you want, incremental backups, limit backup space / inodes for users, backup reports for billing support

R0.00

once off

R150.00

per month

Fantastico License
Fantastico enables you to quickly install dozens of the leading open source content management systems, blogs, ecommerce programs, mailing list managers, surveys, support systems, billing software, discussion boards, project managers, wikis, website builders and more into your web space.

R0.00

once off

R100.00

per month

Softaculous License
Softaculous is the leading Auto Installer having 288 great scripts and 1115 PHP Classes. Softaculous is widely used in the Web Hosting industry and it has helped millions of users install applications by the click of a button. Softaculous easily integrates into leading Control Panels like cPanel.

R0.00

once off

R100.00

per month

SiteBuilder Pro License
SiteBuilder is browser based sitebuilding software that installs directly into cPanel. Its easy-to-follow workflow, social media plugins, and robust content management features makes it easy for even non-programmers to create, market, and maintain a high-end web presence.

R0.00

once off

R200.00

per month
Fully Scalable To Grow With Your Requirements
VPS Control Panel
---
A feature rich web based control panel offering boot, reboot, re-install and console options among other powerful features, provides you control of your VPS via a browser, while all servers are supplied with root / administrative access ensuring you full control of your VPS at any level.
Flexible Linux OS
---
Get up and running within seconds by selecting your preferred flavour of linux from our available selection. Should you require an operating system other than what we have available, ask one of our experts to custom install your prefered OS.
Easy To Upgrade
---
Our VPS servers are resizable, SSD powered virtual machines giving you the option to deploy the resources you need now and seamlessly upgrade at any time in the future.
Not Sure Which Plan To Choose?
Our Team Are Here To Help.
Chat Now!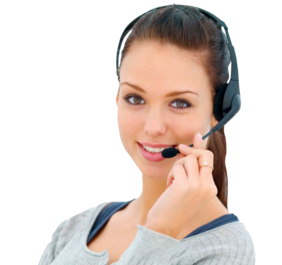 Server Management
We deliver the power of your IT enterprise without the burden of complex management. Our server management solution is perfect for businesses and start-ups who need to focus on their business and not the daily hassles or costs of running a server. Automation of workflows. Visibility in operations. Security as a promise. We manage and optimise your enterprise so you can manage your mission. We offer multiple options depending on the level of server management required.
| | Self-Managed | Partially-Managed | Fully-Managed | Enterprise-Managed |
| --- | --- | --- | --- | --- |
| Reporting | | | | |
| Root / Administrative Access | | | | |
| Hardware Support | | | | |
| Indicative Monthly Support | | 2 Hours /month | 3 Hours /month | 4 Hours /month |
| Software Support | | Optional Extra | | |
| Migrations | | Optional Extra | | |
| Updates & Patching | | | | |
| Monitoring | | Basic | Standard | Advanced |
| Security | | | | |
| Server Administration | | Optional Extra | | |
| 24x7 Monitoring Plan | | | | |
| Managed Firewall | | | | |
| Server Protection Plan | | | | |
| 100GB CloudDrive | | | | |
| Monthly Price | R0.00 | R500.00 | R1500.00 | R2500.00 |
* Any of these plans can be added to your server during checkout or requested to be added to existing servers at any time.
** For any server management service related query please contact us on 011 998 8020 or send us email to sales@vpscity.co.za
Server Management Made Easy
The following additional features are also included with each server and can be accessed from within our client portal under the server detail section.
---
Some Additional Product Management Features
---
VPS Server Plan Comparison
Features

CPU

1 vCPU

2 vCPUs

4 vCPUs

Memory

1GB RAM

2GB RAM

4GB RAM

Disk

25GB SSD Drive

50GB SSD Drive

75GB SSD Drive

Data

25GB International Data
Unlimited SA Data
60GB International Data
Unlimited SA Data
75GB International Data
Unlimited SA Data

I/O Priority

Low

Medium

High

CPU Priority

Low

Medium

High

Location

SA

SA

SA

IP Address(s)

1

1

1

Backup Frequency

Daily, Weekly and Monthly

Daily, Weekly and Monthly

Daily, Weekly and Monthly

Backup Retentions

1

1

1

Operating System


Linux Only

Linux Only

Linux Only

Server Management

Yes Optional

Yes Optional

Yes Optional

Monthly Price

R199.00

R399.00

R699.00

Launch Now
Deployed within seconds
Launch Now
Deployed within seconds
Launch Now
Deployed within seconds
More Information
Fully or Semi-Managed Servers: Choose what's right for you.
Our Plans are designed for small businesses to mainstream servers that require processing power for applications or databases. Include the standard 99.9% up time guarantee, 24x7x365 technical support with a 30mins average response time and a 30 day money back guarantee.
Cutting Edge Hardware
Our VPS is completely Customisable and can be upgraded any time as your site grows. Full root access allows you total control, as well as the ability to install advanced software and completely customise your hosting environment. It truly is dedicated functionality without the expense.
Positive Business Impacts for your Organisation
Lowered Investment Risk
Low investment entry
No long-term contracts
Shortened and quantifiable pay back periods
Expand or decrease monthly investment as business size or needs change
Profit Improvements
Quick turn around from implementation to quantifiable value
Increased cost recoveries
Increased re-chargeable costs
Reduced cost of management and administration
Administration Efficiencies
Improved accuracy of cost reporting
Improved assistance with forecasting and budgeting
Shorter time-to-evaluate key costs
Improved cost performance measurements
Improved assistance with cost/benefit analysis
Fraudulent and inappropriate usage exposure
Identification of cost variables to establish accurate indicators
IT/Telco Efficiencies
Reduced complexity of solution implementation
Reduced internal support, management and maintenance costs
Reduced total cost of network ownership
Increased network performance and utilisation
Short implementation time frame to "live" status for faster ROI
Frequently Asked Questions
What is a VPS?
A Virtual Private Server (sometimes referred to as a VPS or Virtual Server) is a physical server that has been partitioned into multiple virtual servers, each operate as if they were their own dedicated machine. Each VPS can be independently re-booted and the virtualisation software allows each virtual server to run its own copy of the operating system with superuser-level access to install almost any application.
What are the advantages of a VPS?
A VPS gives you the features and functionality of a dedicated server without the cost of building and maintaining one. If you need to host unlimited domains, have complete control of your environment and/or run your own applications, then you will benefit from having a VPS. In addition, a VPS provides the ability to manage your dedicated environment directly through SSH or Remote Desktop Connection.
What hardware specifications does your VPS's run on?
VpsCity's hardware nodes run on HP and Dell Enterprise Servers with 8 or 16 core Intel Xeon E5 processors and SSD RAID hardware arrays. SSD RAID provides disk I/O in excess of 1.2GB/s performance. Each hardware node contains up to 1TB of memory.
Will my VPS be backed up?
If you require your Virtual Private Server to be backed up, we strongly urge you to subscribe to the service during the checkout process. We offer an extremely customisable backup program that is very affordable.
What operating systems do you support?
Virtual Private Servers are full virtualisation servers so you are able to install most operating systems from windows to BSD. Think of Cloud Servers as dedicated servers with some added benefits.
How long does it take to setup your VPS's?
After you have ordered your Virtual Private Server and paid for it, it will be running within 30 seconds, ready for your use.
What software can I install on your VPS's?
As Virtual Private Servers operate like real dedicated servers there are no limitations to the applications that can be installed. The Cloud Server has full kernel level access and is not limited in any way, however some the following content is prohibited on our Cloud Servers: pirated software, hacking sites programs or archives, distribution of music files or any other material in which the user does not own the copyright, any other material deemed illegal by South Africa law.
Are game servers allowed?
Due to the nature of game servers and the unfortunate ability they have to attract DoS attacks, we unfortunately do not allow them on our network. We provide a predominant corporate network with many businesses running services and can not afford the disruption that DoS attacks bring due to gaming servers.
What is the difference between container based virtualisation and hypervisor virtualisation?
Hypervisor virtualisation mechanism emulates the hardware, you can run any operating system on top of any other, Windows on Linux, or the other way around. Both the guest operating system and the host operating system run with their own kernel.
Containers are the products of operating system virtualisation. They provide a lightweight virtual environment that groups and isolates a set of processes and resources such as memory, CPU, disk, etc., from the host and any other containers.