Secure, Fast and Reliable Cloud Storage
Remote Access
---
Use our web interface or mobile app to manage backup files, restores, application settings and more from many location. Your data can be accessed any time, anywhere from any device (computer, tablet or iPhone or Android phones).
File Sharing and Collaboration
---
We provide a secure file sharing and collaboration system designed for business use. Clients have total control granting access to files or folders to specific teams, staff or external people – great for simple, quick online file sharing.
Backups
---
Our systems automatically detect modified files and backs them up in real-time without interrupting any workflows. Clients can also backup cPanel, mysql server, MS SQL server & Microsoft Exchange data to our Idera Cloud backup server.
Our Cloud Storage Plans
CloudDrive - Basic
User Interface
WebDAV Access
FTP Access
SMB Access
RSYNC Access
NFS Access
Web Rich Application
Storage Size
/mon
CloudDrive - Essentials
User Interface
WebDAV Access
FTP Access
SMB Access
RSYNC Access
NFS Access
Web Rich Application
Storage Size
/mon
CloudDrive - Enterprise
User Interface
WebDAV Access
FTP Access
SMB Access
RSYNC Access
NFS Access
Web Rich Application
Storage Size
/mon
* All prices are in South Africa Rands (ZAR).
* All products are Inclusive of VAT.
Not Sure Which Plan To Choose?
Our Team Are Here To Help.
Chat Now!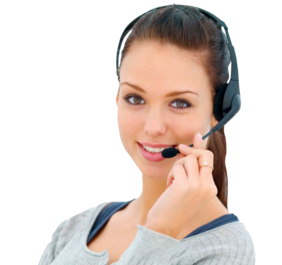 Some Product Management Features
---
More Information
What Is Cloud Storage System
The entire process of cloud storage can be broadly explained from two points of view – the role of the service provider and the role of the consumer.
The basic role that a cloud storage provider plays in this process is to regulate a base of storage located at several discrete sites. We believe, it's a simpler and easier way to keep your data stored on a cloud storage, since the monitoring techniques and administrative control is far better that any other storing approaches. In a cloud storage, we have hundreds of separate servers that are mutually connected in a grid configuration. This is how the entire system works as an individual directory.
On the other hand, for personal use or a small business, there are two options to choose from – the private or the public cloud storage. You can extend the storage area on your server by integrating a segment of archived data into the cloud. This is just another way to save more space so you can update your outdated software and applications.
The most vital step of using a cloud storage is to back up your digital data as fast as you can. We've used the adjective "vital", because this is the only way to secure all data from a permanent failure of your hard drive or corruption of data due to malfunction of virus attack. If luck doesn't favour and something unpleasant like this occur, all you have to do is to manage a new hard drive and restore all of your saved data directly from the cloud. Thus, you can keep yourself clean from losing anything and your data remains safe as it is.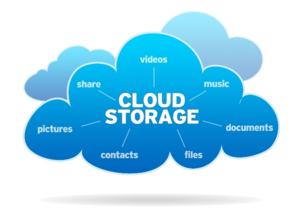 Why Cloud Storage
There are many ways of using Cloud Storage by individuals or businesses, whether you choose to use private or public cloud storage. You can increase the storage area of you own servers by placing a large chunk of archived data into a Cloud Storage provider. This will increase the space you may require to update your current applications or software.

Next way to use Cloud Storage is to back up any data (movies, pictures, videos, documents, etc.). This comes in handy when your equipment fails, gets hacked or you pick up a virus that prevents you from accessing your equipment. Instead, you can go get new computers and then go online and access all your data without a problem of losing anything. Everything is secure and safely stored.

You can allow access to clients or employees around the world, which is safer than sending that data through the worldwide web. Many times people will send an email and the recipient never receives the email. Then both are left wondering if you really took the time to do what you said. With Cloud Storage, you can upload the data, or files, then share it with the people you want. They can then go online to the Cloud Storage provider and retrieve the data themselves when they are ready. This makes everything more convenient and that data will remain in the cloud storage servers until you delete it personally.

Many other internet users and businesses are using Cloud Storage providers for security reasons. Many providers are constantly improving their security features which protects your data. This makes your data more secure than you could actually provide without paying a lot of money in software. The provider can also prevent viruses from corrupting your data, since it is an encrypted data storage center. Since the service protects this data by encrypting the site, your files will never be susceptible to any viruses, including the news ones that always seem to come out.
What Is Cloud Backup
We easily believe the misconception that our server is going to last forever, when in reality a server's average life is 3 years. They will fail. Therefore, by choosing not to back up data, you're taking an unnecessary risk. Cloud backup allows you to easily make a backup of your key data, on a remote server, to restore in the event of corruption or errors.

By using internet wide area network technology and broadband connections, remote online backup services are more efficient and reliable. VpsCity provides cloud backup for your most important server data, on a secure remote server, which you can access through the internet. In the process of making backups of your data regularly, you are protecting yourself from the harsh and painful consequences of losing data.
Cloud Storage Benefits
It's easy to see the advantages cloud storage has over traditional data storage right away:


Frequently Asked Questions
How can I access my files online?
Your files are stored on a remote server and are accessible via any computer. You can access them on any computer with an internet connection. Just logon to the website and input the username and password you chose when you set up your account.
How secure is this cloud storage service?
These services use encryption technology identical to that used by banks to maintain the privacy and security of your files and information, making them as secure as possible.
What is online file backup?
File backup done online means storing files through the internet from your computer to a backup company's hard disk. It enables you to store any files from your computer's hard disk, including documents, program settings, photos, and so on.
How does an online file backup service work?
You can perform an online file backup either through a tiny application you have previously downloaded and installed on your computer, or through a web-based interface. Regardless, you will select the files to be backed-up and set the date when the uploading will occur. The first backup you perform is bound to take up to a few days if the amount of data you upload is great. Subsequent backups take much less, because only new or modified files will be uploaded. It's recommended that you backup your important files often, every day if it's possible.
What Is Cloud Syncing and File Sharing?
Online file sharing services are among the most useful techniques in use for businesses, regardless of their size. Large and small sized files and documents can be easily shared, and most services can be accessed on a host of mobile devices.
Once the software uploads the desired files, only an administrator of the system is empowered to edit or modify the inputs in any document. This ensures the safety of critically important information. Nevertheless, file sharing systems are very simple and easy to use, even for those who are not very skilled at computing.
Where is my data stored?
Your data is stored in separate data centres in New Zealand and we use multiple drive arrays to ensure your data is never lost and available to you at all times whilst keeping it secure and fast to access.