Our cPanel Server Bundles
cPanel VPS Bundle :
The best value bundle for a startup hosting business. Effortless deployment will have you setting up sites in minutes using cPanel with JetBackup taking care of all your disaster recovery requirements.
cPanel Cloud Bundle :
A perfect solution for a web hosting business, our cPanel Cloud Bundle includes Cloud Linux to ensure maximum security, control, and stability, cPanel for effortless management and JetBackup for reliable automated backups.
cPanel VPS Bundle
CPU
4 vCPUs
Memory
4GB
Disk
100GB SSD Drive
Data
100GB International Data
Unlimited SA Data
WHM Admin Panel
cPanel Control Panel
JetBackup
CloudLinux
CloudDrive
100GB Included
(Upgradeable to 2TB)
Support Level
Fully Managed
R2,190.00/mon
cPanel Cloud Bundle
CPU
4 vCPUs
Memory
8GB
Disk
150GB SSD Drive
Data
150GB International Data
Unlimited SA Data
WHM Admin Panel
cPanel Control Panel
JetBackup
CloudLinux
CloudDrive
100GB Included
(Upgradeable to 2TB)
Support Level
Fully Managed
R3,299.00/mon
Services

Setup Fee

Price

Fully-Managed (Bundle)
VpsCity engineers will manage the following aspects of your server: operating system updates, security patches, application updates, standard server monitoring, server optimisation and complete server administration and configuration.

R0.00

once off

R0.00

per month

cPanel/WHM License (Bundle)
cPanel is the next generation web hosting control panel system. It is designed for the end users of our system and allows you to control everything from adding or removing email accounts to administering MySQL databases, install scripts, eCommerce and more. (Setup Fees may apply to existing services)

R0.00

once off

R0.00

per month

JetBackup License (Bundle)
JetBackup is a very powerful backup tool designed to backup WHM/cPanel accounts. It boasts the following features: Point-in-time incremental backups, simultaneous local and remote backups, create as many backup jobs as you want, incremental backups, limit backup space / inodes for users, backup reports for billing support.

R0.00

once off

R0.00

per month

CloudLinux License (Bundle)
CloudLinux is the first commercial OS that meets the specific needs and demands of web hosting. Imagine if servers going down due to one customer suddenly hogging all the resources was no longer possible. CloudLinux is making rock hard hosting stability a reality. We used to accept that servers will go down during heavy resource spikes and you deal with it by being responsive. CloudLinux does it better by isolating and controlling resource spikes to prevent entire servers going down. That means less support calls and less time tracking down and suspending accounts. (Setup Fees may apply to existing services)

R0.00

once off

R0.00

per month

Softaculous License (Bundle)
Softaculous is the leading Auto Installer having 288 great scripts and 1115 PHP Classes. Softaculous is widely used in the Web Hosting industry and it has helped millions of users install applications by the click of a button. Softaculous easily integrates into leading Control Panels like cPanel.

R0.00

once off

R0.00

per month
Automate Everything For Total Peace Of Mind
Our fully managed cPanel servers are perfect for businesses and start-ups who need to focus on their business and not the daily hassles or costs of running a server. We manage and optimise your enterprise so you can manage your mission.
Never worry about the security, performance or optimisation of your server ever again, our experts and automated processes have it all under control.
View Support Plan Comparison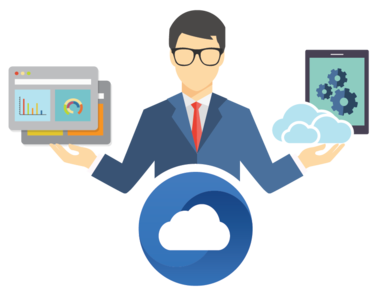 cPanel Server Bundle Comparison
Features

CPU

4 vCPUs

4 vCPUs

Memory

4GB

8GB

Disk

100GB SSD Drive

150GB SSD Drive

Data

100GB International Data
Unlimited SA Data
150GB International Data
Unlimited SA Data

WHM Admin Panel

cPanel Control Panel

IP Address(s)

1

1

JetBackup

CloudLinux

Softaculous

CloudDrive

100GB Included
(Upgradeable to 2TB)
100GB Included
(Upgradeable to 2TB)

Initial Setup & Configuration

Migration Assistance

Software Support & Upgrades

Support Level

Fully Managed

Fully Managed

24x7 Monitoring Plan

Server Performance Optimisation

Updates & Patching

Monthly Price

R2,190.00

R3,299.00

Launch Now
Deployed within seconds
Launch Now
Deployed within seconds
Not Sure Which Plan To Choose?
Our Team Are Here To Help.
Chat Now!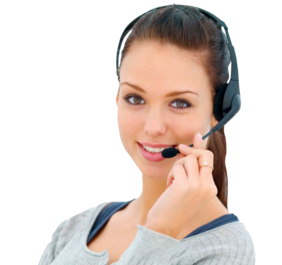 cPanel - Most Popular #1 Control Panel
The industry's leading control panel, cPanel, allows you to administer every facet of your hosted application using simple, point-and-click software.
Mail
Create email accounts, forwarders, and autoresponders as well as account and user-level filtering to manage email. Fight spam with SpamAssassin and email authentication. Then, use mailing lists to broadcast your message.
Domains
Set up subdomains, addon domains, aliased domains, and redirects to point visitors in the right direction. Easily adjust underlying DNS records with the Simple DNS Zone Editor or Advanced DNS Zone Editor.
Files
Edit and back up files and folders while monitoring your website's disk space usage.
Databases
Create MySQL databases and users, grant permissions and manage the database contents using the industry-standard phpMyAdmin software.
Logs
Know your audience and track your website's performance using AWStats. View detailed PHP error logs and raw access logs.
Security
Configure password-protected directories, IP address denials, SSL/TLS, and GnuPG key settings to restrict access. Protect your site with HotLink and Leech protection.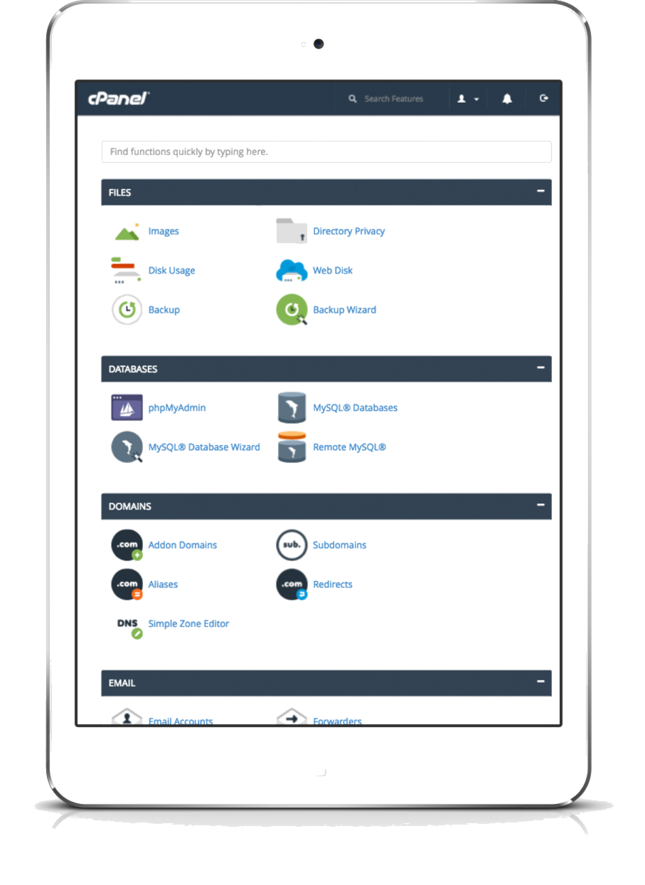 Protect Your cPanel Server By Securing It With CloudLinux
CloudLinux helps to throttle your cPanel accounts using more than their fair allocation of server resources. This helps to prevent against 'noisy neighbours' and ensures consistent performance for all of your customers.
Improves Stability
CloudLinux handles isolation and resource monitoring providing your server increased stability, so a single hosting account won't bring your server down, giving you peace of mind.
Enforceable Resource Limits
Limit the allowable resources for each cPanel account on a global or per account basis including CPU quota, memory limits and IO. The default settings are optimised for most shared hosting servers.
Increased Security
CageFS locks down the file system preventing users viewing sensitive files and information. This also prevents attacks by malicious scripts from spreading through an entire server.
Multiple PHP Versions
Allow your customers to choose their version of PHP by using the PHP Selector built into cPanel. Your customers can change their version of PHP instantly with the click of a button.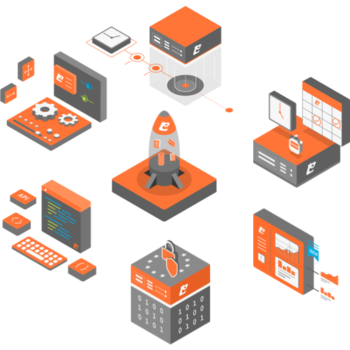 JetBackup Included Features
JetBackup is the leading backup solution for cPanel and is included free of charge with our fully managed servers.
Full Account Backups

File Backups

Cron Job Backups

DNS Zone Backups

Database Backups
Email Backups

SSL Cert Backups

Snapshots

Custom Settings
WHM - The Power Is In Your Hands
WebHost Manager (WHM) provides a powerful admin control panel to allow you to manage your server. It automates and streamlines otherwise tedious server management tasks, and provides you with an easy way to manage all your web sites.
Server Monitoring Tools
Know what is going on with your server at any time of the day with server monitoring tools. View resource utilisation, diagnose log file issues, configure automations and secure servers from third-party attacks.
Branding
Whether you just want to switch out the logo, or brand like a pro and change colours, icons, headers and footers - you have complete control! Create a client control panel that fits your brand exactly!
Package Management
Create and manage your hosting packages - determine how much disk, bandwidth, email accounts and other features each package should be allocated.
Manage Hosting Accounts
You can create your customer hosting accounts in a click - just specify the domain name, username and password, and select the package. Their hosting account will be up and running in seconds.
Manage DNS Zones
Overall control to manage all your customer DNS zones in a click. WHM's powerful DNS zone management tool will allow you to make absolutely any DNS adjustment you need.
cPanel Login
Conveniently log in and manage any of your client's hosting accounts by clicking the 'Login to cPanel' link - no need to remember any individual control panel login details.
Server Management Made Easy
The following additional features are also included with each server and can be accessed from within our client portal under the server detail section.
---
Some Additional Product Management Features
Frequently Asked Questions
How long does it take to setup my server?
We can begin setup of your server once you have made payment for the first month. Depending on your requirements the server should be ready to use within 12 hours.
Do you monitor my server?
Yes, we do advanced monitoring of the server to ensure uptime. Should the server become unresponsive to ping or if the RAID array fails, we will notify you via email and SmS prior to taking action.
Can I upgrade my cPanel server at any time?
Yes, our cloud infrastructure allows zero downtime vertical and horizontal scaling of your Managed cPanel servers without the need to have a service interruption or change any settings.
Will you migrate my existing server with another provider?
Yes, absolutely! When you order a Managed cPanel server with VpsCity, our expert technicians are available 24x7 to moves your files, websites and databases to us at no cost.
Do I get root access to my managed cPanel servers?
Yes, you may, although we do not expect you to since our services are truly fully managed. Should there be the need for you to login to the server via SSH as root you can do so at any point of time.
What does fully managed mean?
It means that our technicians will complete the initial setup of your cPanel server, complete with security hardening and optimisation. It also includes support for migrating data, website issues and support with any other questions or issues that you may face.