Manage Your Email With Industry Leading Services
Microsoft Exchange
---
Microsoft designed Exchange to work with Outlook®, providing enterprise-level sync with Outlook Web App and mobile devices. You can manage distribution lists, SPAM filtering with control panel, email forwarding, mailbox archiving and domain aliases.

Improved Security
---
Hosted Exchange and Zimbra offers the security your business requires. Our fully managed data centres, along with three Anti-Spam and Anti-Virus scans and SSL encryption for all email transmissions, add more protection for your sensitive mail.
Zimbra
---
Zimbra is an enterprise class email solution that offers all the standard email features such as filters, mail folders, contact management, and calendar. You also can manage distribution lists, SPAM filtering with control panel, email forwarding and mailbox archiving.
Our Email Hosting Plans
Zimbra - Basic
Mail Server
Zimbra OCE
Accounts
Per Mailbox
Storage Size Per Mailbox
5GB
Secure Sockets Layer (SSL) Certificate
Web Based Control Panel
R20.00/mon
Zimbra - Essentials
Mail Server
Zimbra OCE
Accounts
Per Mailbox
Storage Size Per Mailbox
10GB
Secure Sockets Layer (SSL) Certificate
Mailbox Aliases
R40.00/mon
Zimbra - Enterprise
Mail Server
Zimbra OCE
Accounts
Per Mailbox
Storage Size Per Mailbox
20GB
Mailbox Aliases
Group Calendar
R80.00/mon
* All prices are in South Africa Rands (ZAR).
* All products are Inclusive of VAT.
Not Sure Which Plan To Choose?
Our Team Are Here To Help.
Chat Now!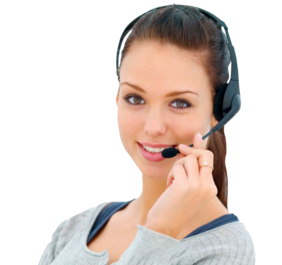 Some Product Management Features
---
More Information
Microsoft Exchange
Microsoft Exchange Server 2013 brings a new rich set of technologies, features, and services to the Exchange Server product line. Its goal is to support people and organisations as their work habits evolve from a communication focus to a collaboration focus. At the same time, Exchange Server 2013 helps lower the total cost of ownership whether you deploy Exchange 2013 on-premises or provision your mailboxes in the cloud.
Zimbra
Zimbra Collaboration Server (ZCS) is an email and calendar server plus much more; think about it like a next-generation Microsoft Exchange server. In addition to email and calendar, it provides document storage and editing, instant messaging, and simplified administrative controls all in an award winning webmail user interface built with the latest AJAX web technology. ZCS also provides mobility and syncs to desktop client applications; the server is deployed on commodity Linux hardware.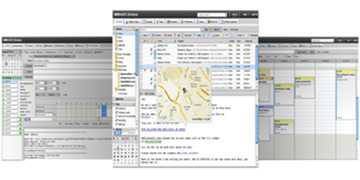 VMware Zimbra
An enterprise-class email, calendar and collaboration solution, built for the cloud, both public and private. With a redesigned browser-based interface, VMware Zimbra offers one of the most innovative messaging experiences available today, connecting end users to their important information.
Delivering a powerful and more flexible web-based experience is a major component of the Zimbra mission. Traditionally, email has been largely a client-focused experience on a single desktop (which is fine for some users) but can limit productivity (fewer features, no anywhere access, not cross-platform). Zimbra's AJAX web experience liberates end-users by providing the best of both worlds (looks like a client but works on the web). At only $2.00 per mailbox on our flexi plan you could be using Zimbra in less than 5 minutes.
Why Virus/Spam Filtering
Anti-Spam and Anti-Virus email filtering from VpsCity uses the best current technologies to provide a system that is easily installed, easily managed, and highly secure giving protection from spam, viruses, malware, phishing, trojans, and other unwanted content.

When an external user sends e-mail messages to a Microsoft Exchange server that runs the anti-spam features, the anti-spam features cumulatively evaluate characteristics of inbound messages and either filter out messages that are suspected to be spam, or assign messages a rating based on the probability that the message is spam. This rating is stored with the message as a message property that is called the spam confidence level (SCL) rating. This rating is persisted with the message when the message is sent to other Exchange servers.
Frequently Asked Questions
What is POP3?
POP3 is an internet mail protocol (Post Office Protocol) that mail clients use to deliver mail. POP is designed to remove mail from the server as soon as the user has downloaded it using an email application like Outlook. There are settings within Outlook that can allow the user to specify that mail be saved for a particular duration, or after a certain action has taken place.
What is spam?
Spam is a popular term used for unsolicited email. According to Merriam-Webster's Online Dictionary, spam is defined as "unsolicited usually commercial e-mail sent to a large number of addresses." More formal synonyms for spam include UCE (unsolicited commercial email) and UBE (unsolicited bulk email).
What is IMAP?
IMAP is a standard protocol used to access email on servers. IMAP creates a continual connection to the server and only downloads the messages required to review. It also synchronizes the activity in the mailboxes on your desktop with mailboxes on Global Relay's email server.
Should I use POP or IMAP?
POP is very restrictive, only allowing you to download email to your desktop. If you have integrated Webmail, you can view new email, but you do not have access to your recently downloaded email, nor can you ever see your Sent Items.
With IMAP, much like how Hotmail provides you with access to all your folders, IMAP synchronizes all your email and folders giving you access from multiple locations, such as your office and home using Outlook and your webmail. IMAP enables you to send a message from Webmail and have it appear in your Outlook Sent Items seconds later. You can also share accounts with co-workers and easily manage multiple email accounts providing better service to your customers.
How do I avoid spam?
So-called spam, junk mail or unsolicited email, is an increasing problem on the internet. Unfortunately, there is no foolproof method of sorting out spam from other email. The best way of avoiding spam, is to be careful about distributing your email address. You should, for example, avoid entering your email address on a website. There are programs that automatically search web pages for new email addresses.
What is Webmail?
Webmail is an online, internet-based mail client that can be used in the replacement of Outlook type email programs. When used at the same time as an IMAP Outlook account all changes made in webmail will reflect in Outlook, as it would the other way around. Webmail is accessed from the Global Relay login page (your full email address and password are required).