Our VoIP Bundle Plans
Bundle Rates

Minutes

Price
* Pay As You Go rates apply out of bundle
International Rates (Per Minute)
Country

Code

National Rate

Mobile Rate

* Pay As You Go rates apply out of bundle
* All prices are in South Africa Rands (ZAR)
* All products are Inclusive of VAT
Services

Price

* Pay As You Go rates apply out of bundle
* All prices are in South Africa Rands (ZAR)
* All products are Inclusive of VAT
Not Sure Which Plan To Choose?
Our Team Are Here To Help.
Chat Now!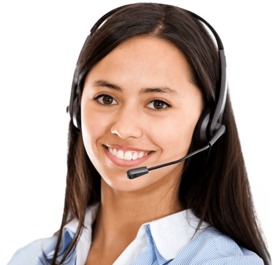 Included Features
Move Your Business Phone System Into The Cloud
We provide robust, efficient & cost effective solutions for any small to large business. We will analyse your business and install/replace your existing phone system with a state of the art SIP-based phone system to provide the right solution at the right price.
Save Money! Get a VoIP Phone System Today!
Contact Us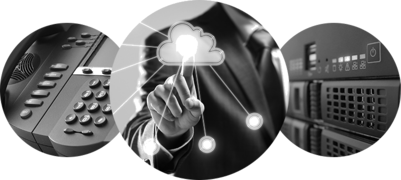 Seamless Communication with VoIP Services
Use VoIP phone services to stay connected to employees, clients and colleagues, from anywhere you're working. Advanced communications system allow you to work from anywhere. Transfer and swap calls between multiple devices with one click.
More Ways To Communicate Than Ever Before
VoIP allows you to make calls over a network, anywhere there is an internet connection available. It looks and feels like a traditional landline, but has the versatility to be used virtually anywhere around the globe - whether it is your VoIP phone, your smartphone, or your computer. VoIP offers an abundance of features that traditional landlines cannot offer, and best of all, they're free! You can forward calls, block anonymous calls, or even use your VoIP service on your cell phone. You can also talk with many people at the same time without any additional cost.

VoIP is a more affordable alternative than a traditional phone line. It looks and feels the same way a landline does but offers many additional features free of cost that can be controlled from anywhere in the world. In addition to features, VoIP is flexible. You can use it as you normally would at your home or office, or you can set up your service to work on a smartphone or computer.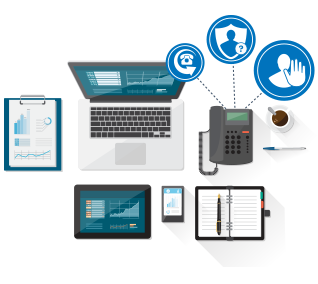 Why do Businesses Choose SIP Trunk Service?
SIP trunking is a method of delivering telephone and other unified communications services over the Internet to customers that have an IP capable PBX system. SIP trunking can be seen as a low-cost replacement for traditional PRI or analogue circuits - using the Internet to make/receive calls instead. This means cost savings since you do not need to order expensive circuits from a legacy telecommunications provider and can use your existing broadband connection to terminate/place calls.

While there are many advantages to the VoIP SIP trunk approach, the primary benefits are cost and flexibility. SIP trunking eliminates the need for PRI lines and the associated cost. Unlike PRI lines, which contain 23 channels, SIP trunks can be purchased in increments as low as one channel, or unlimited channels. This gives businesses the ability to purchase and pay for only what they need and to easily scale as capacity requirements change. We provide unlimited SIP channels with our Business Talk plan.
Grow Your Business With Cloud PBX System
If your business requires a robust, fully featured PBX system, then look no further than VpsCity Cloud Hosted PBX Service. Our Cloud PBX provides all of the benefits of a traditional PBX for your business, without the high hardware setup and infrastructure costs. If your business has multiple users, at one or multiple locations, VpsCity Cloud PBX can quickly deliver a feature-rich, reliable, cost-effective business phone system solution.

With Cloud PBX, your business phone system is hosted in our high availability data centres in Johannesburg and is maintained by our expert technical staff.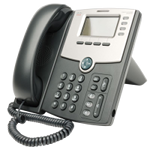 Cisco SPA 504G
Full-featured 4-line business-class IP phone supporting Power over Ethernet (PoE). Dual switched Ethernet ports for connecting a computer behind the phone, reducing cabling costs. Wideband audio for unsurpassed voice clarity and enhanced speaker quality.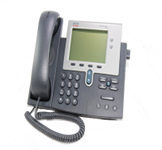 Cisco 7941G
The new Cisco Unified IP Phone 7941G is a full-featured handset that provides two programmable line and feature buttons along with four interactive softkeys to help guide users through various call features and functions. A high-resolution, graphical 4-bit grayscale display (320 x 222).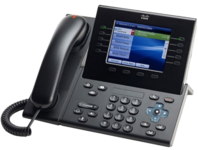 Cisco CP-8961
The Cisco Unified IP Phone 8961 delivers comprehensive multimedia communications and advanced feature capabilities in an elegant ergonomic design that is both user- and eco-friendly. Large 5-inch, backlit, vibrant high-resolution, fully-adjustable color display enhances user experience with easier viewing. Its high-definition voice (HD voice) delivers greater clarity in communications. Deep-Sleep power option reduces power consumption in off-hours up to 90 percent over the phone in active state during the workday for energy cost savings.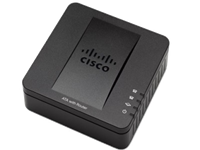 Cisco SPA 112
The Cisco SPA112 2-Port Adapter offers the benefits of high-quality voice over IP (VoIP) without the need to upgrade your existing analogue phones. Easy to install and use, the SPA112 works over an IP network to connect analogue phones and fax machines to a VoIP service provider. The Cisco SPA112 is compact in design and compatible with international voice and data standards. It can be used with residential, home-office, and small-business-VoIP service offerings.
Yealink SIP-T21P
Yealink's new SIP-T21P takes entry-level IP phones to a level never achieved before. Making full-use of high-quality materials, plus an extra-large 132x64-pixel graphical LCD showing a clear 5-line data display, it offers a smoother user experience, much more visual information at a glance, plus HD Voice characteristics. As a very cost-effective and powerful IP solution, the T21P maximising productivity in both small and large office environments.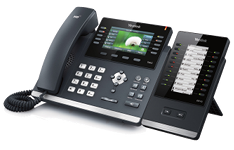 Yealink SIP-T46G
The SIP-T46G is Yealink latest revolutionary IP Phone for executive users and busy professionals. New designs appears the commerce, with high resolution TFT color display, delivering a rich visual experience. Yealink Optima HD technology enables rich, clear, life-like voice communications. 7 key features: message, headset, hold, mute, transfer, redial and hands-free speakerphone.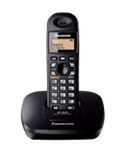 Panasonic Cordless Phone
This digital cordless phone is the perfect accessory to any home. Choose from an array of vibrant colours and enjoy the comfort and convenience of an easy-to-see screen and ergonomic design. The large backlit display makes it easy to view battery life, range of service and caller identification.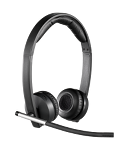 Headset
Comfortable for long hours of use thanks to premium leatherette ear pads, plus the ear pads can be easily cleaned or replaced as desired. Durable, lightweight materials provide a contemporary, stylish look. Compatible with most leading UC platforms, such as Skype and Skype for Business, Cisco Jabber™, Cisco® IP Communicator, Google Hangouts, Apple FaceTime, and so on.
Let Customers Call You Toll-Free
Using VpsCity Toll-Free numbers are a cost-effective way to make it simple for your customers to connect with you. With minimum investment, you can enhance your customer experience and marketing effectiveness as customers are more likely to call you if the call costs nothing!

Toll-Free number helps to generate national and overseas sales, reduce costs and increase customer loyalty. Choose between 0800, 0508 and word numbers and local, national and international toll-free calling. You can also easily bring your existing toll-free number to us.
0800, 0508 or word numbers
Local, national and international toll-free calling
Forward calls or simultaneous ring multiple phones - never miss a call
Allows a pre-recorded message to be played before the call is forwarded to the terminating number
Easily bring your existing toll-free number
Block calls from cell phones
Divert calls to any landline, mobile, branches or other points if not answered
Menu options which directs callers to dial 1 for the operator, 2 for bookings, 3 for accounts, etc.
Frequently Asked Questions
What do I choose - PC-based telephone or hardware or equipment-based VoIP services?
Depending on your needs for voip, PC and software services are more affordable but with limited features. However, Software-based VoIP runs on your desktop or laptop making it more easier to use and it allows you to take it with you wherever you go. Hardware/Equipment-based phones work like a standard phone, but come with added bonuses like call divert and call forward.
What type of telephone can I use with VoIP?
You may use a traditional phone by using a VoIP adapter or use a soft phone which needs to be downloaded on to your PC. There is also the option of using a VoIP phone or a USB phone with the combination of a soft phone, and this gets plugged into your USB port.
What do I need to get started?
An internet connection is required and then the voip phone can be connected with an adaptor. You will secondly need to register with VpsCity for VoIP services.
How reliable and secure is VoIP?
VoIP is as safe and secure just as the internet. With added encryption, it allows the added sense of security versus a connection over a conventional phone line.
What about faxing?
Yes, we can save your money and time by utilizing our fax to email service.
What is the cost of calling a 0800 number?
It is free of charge.
How is VoIP different from a traditional telephone system?
The only difference is that your telephone works through your internet connection rather than a standard telephone network. VoIP also has benefits such as long distance calls with excellent quality and other special features which a conventional phone does not offer. Since VoIP uses your internet connection, you have the added convenience of additional lines. With VoIP you can get an number which can be from any country or area code you prefer, even if it is different to the area you live in. For example if you live in South Africa but get an international number, you will not be charged for long distance calling. Please note however that users in South Africa calling on your international number will be charged international rates.
How do I make calls using VoIP? Do I have to dial a special number?
No, you do not need to dial a special number. To make and receive calls with VoIP is the same as with a standard telephone/mobile. For international calls dial 00 followed by the country code, To dial other VoIP users, just dial their VoIP ID from your VoIP Phone. All calls to other VoIP users are absolutely free of charge.
Are VoIP calls cheaper than calls on traditional telephone networks?
Yes calling rates are considerably lower and calls to other VoIP destinations are free of cost. You are charged per minute rates for calls outside the VoIP network. Using VoIP also helps to diminish your telephone line rental costs because it works through your internet connection.